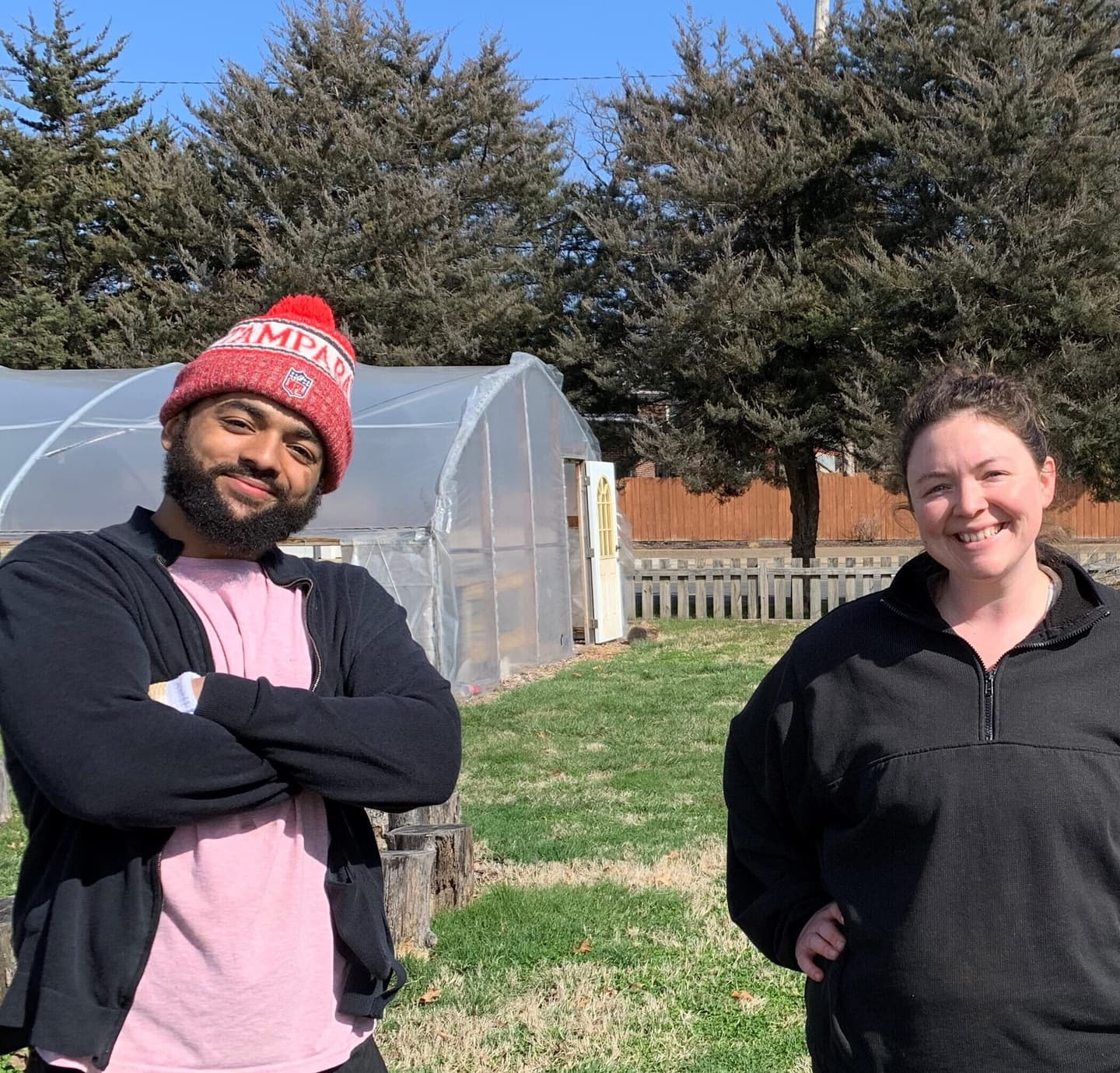 Join us
How to become a community garden volunteer
Since 2010, thousands of community garden volunteers have helped to create the infrastructure necessary for the growing community garden movement and have served SCG in many ways: serving as part-time garden organizers and administrators, teaching cooking and gardening classes, constructing garden beds, and harvesting and delivering produce.
Anyone can learn and grow with Springfield Community Gardens!
Volunteer with us by visiting our volunteer portal
Contact us to rent a plot in one of our community gardens. Our Community Gardens Coordinator will work with you to find an available plot nearest you.
See a full list of our community gardens here
All volunteers are required to sign a waiver prior to any volunteer service. Take the first step by completing the online waiver now.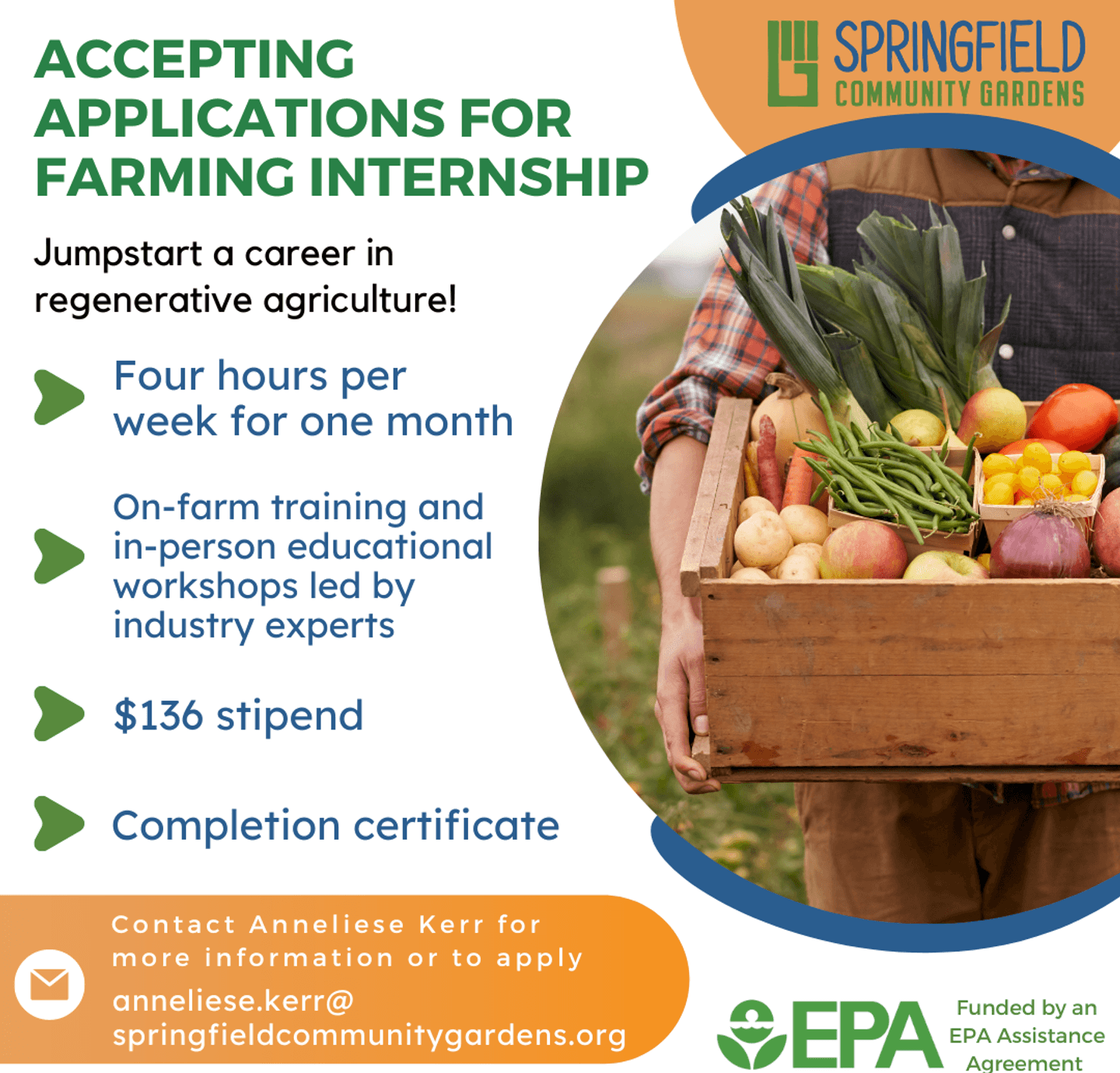 Internships
Our 4-week internship program provides an introduction to regenerative agriculture, with four hours each week of educational and hands-on experience by our farm team and industry professionals.
SCG PRACTICUM-BASED INTERNSHIP
We also provide opportunities for students requiring practicum hours for academic credit. Please reach out to your academic advisor for practicum-based internship requirements.

Apprenticeships
In the apprenticeship model, our seasoned farmers are available at our community farms to demonstrate best practices, from planting and harvesting to equipment repair and insect control. Our market farming model uses the best practices of experts in small-scale agriculture including Jean-Martin Fortier and Erin Benzakein.
This is a full-time paid position, which includes:
Workshops and training (in-person and remote) with local professionals

Intensive mentorship from SCG farmers and farm assistants

Land acquisition opportunities

Benefits including health insurance and paid time off
Volunteer Spotlight
The Delaware Neighborhood Community Garden is flourishing thanks to many volunteers and co-leaders Jean and Teresa. Jean has been with the garden since its planning stage in 2016, with Teresa joining as a co-leader not long after.
From the pergola built by an Eagle Scout to the hand-painted stepping stones, to the native perennial flowers chosen to attract pollinators, the work of many individuals can be seen in the garden.