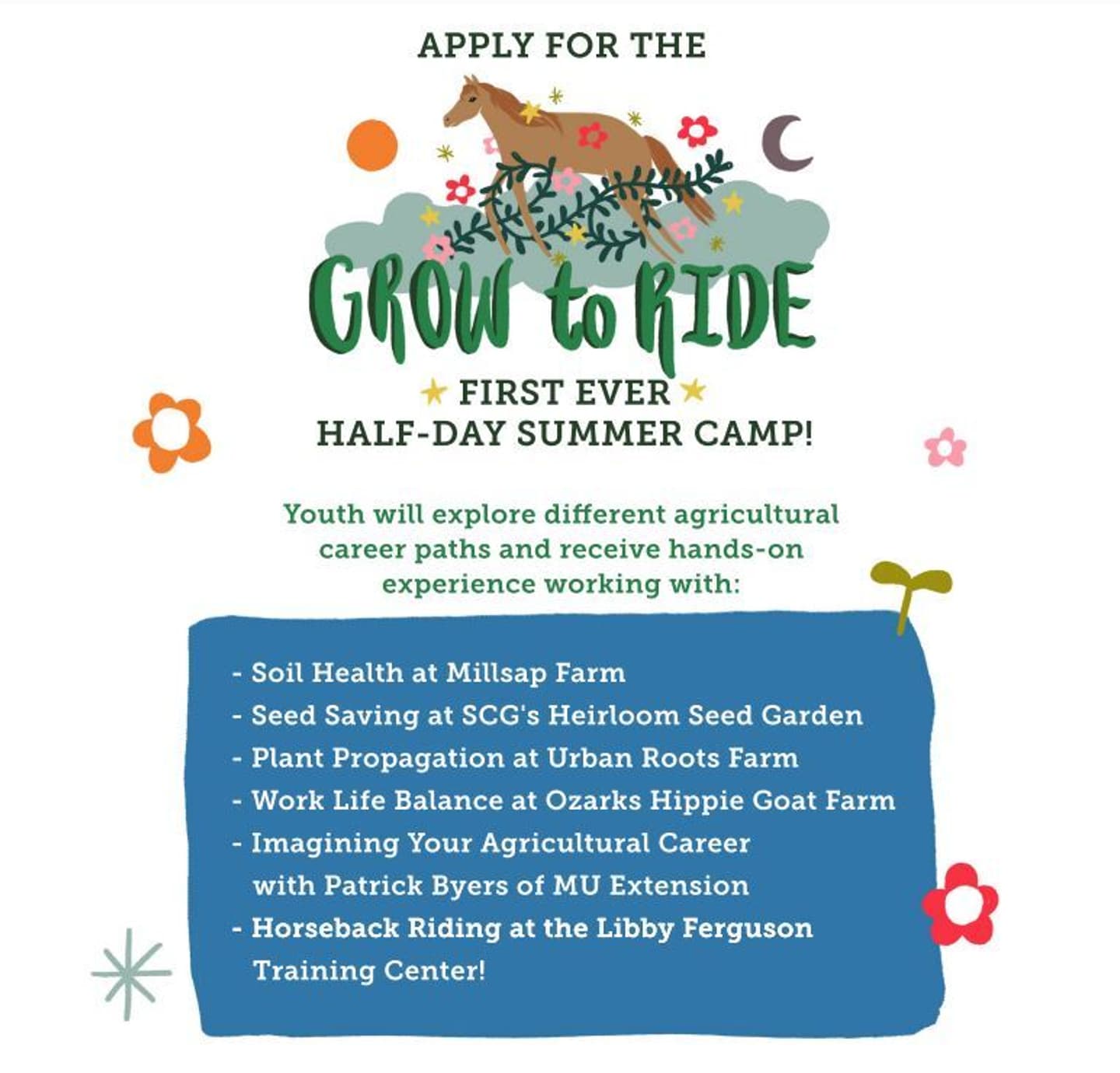 4-H Program
Grow to Ride
The Grow to Ride 4-H Club brings together youth aged 7-12 from economically challenged neighborhoods to develop personal responsibility through horsemanship, learn the importance of food sustainability, and provide service to their communities.
Join us for the first ever half-day summer camp taking place Monday, July 25 - Friday, July 29 from 9:00 am -1:00 pm daily, with drop off starting as early as 8:00 am. Apply today at bit.ly/grow2ridecamp. All participants must be enrolled in Greene County 4-H. The camp fee is $200 with scholarships available upon request.
There is a 4-H annual enrollment fee of $25 per youth in Greene County with financial assistance is available upon request. Contact us with questions or to receive assistance enrolling.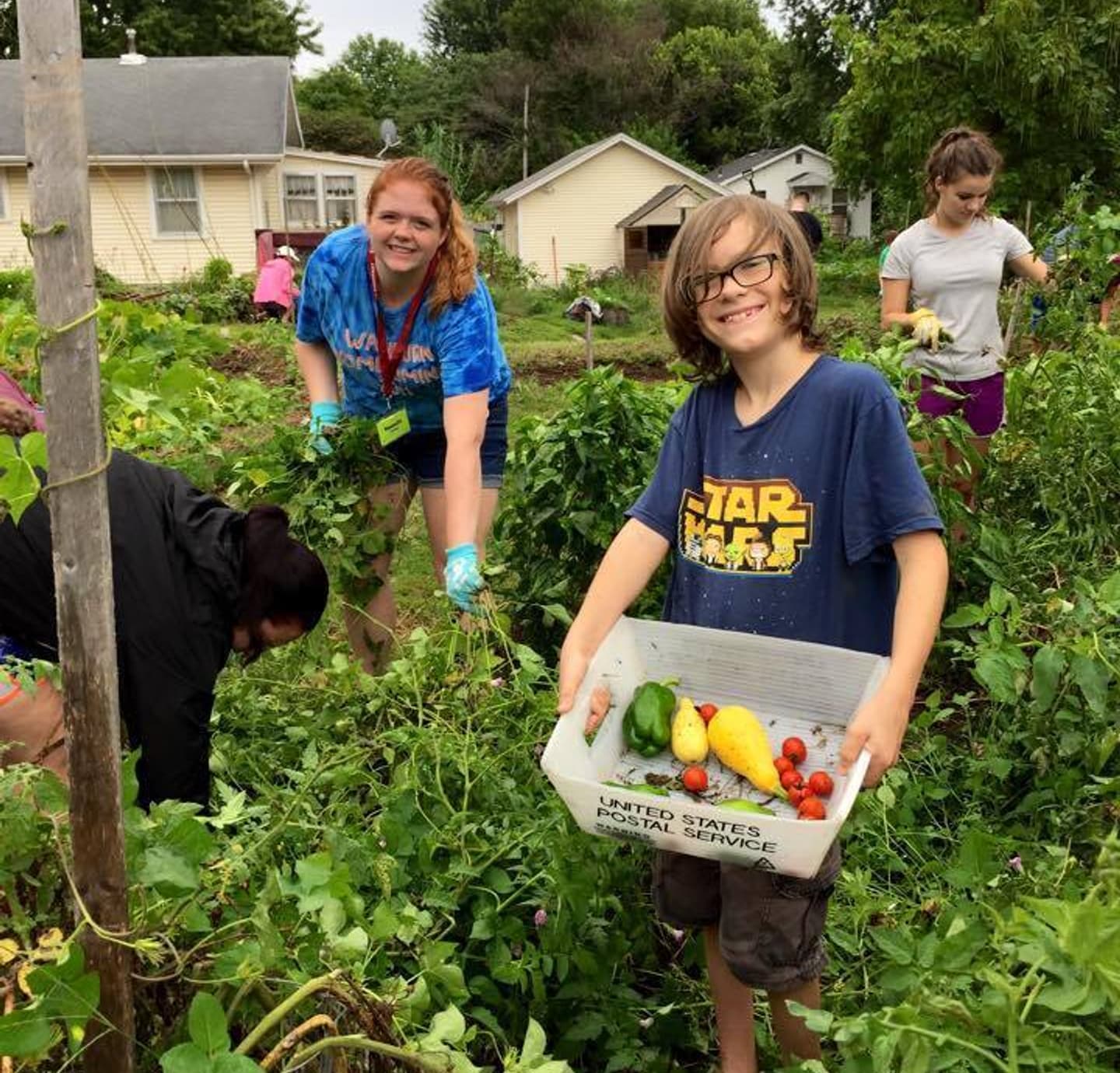 School Partnership
We work with Springfield Public Schools to provide technical assistance with school gardens and collaborate to create local supply chains to provide institutions with fresh healthy food.
Food policy projects and youth programs include:
Farm to School program
Technical assistance and support for school gardens
Educational workshops
Funding opportunities to increase SPS programming